KEYNOTE: Making Visible - Creating Space Within a Space
Nov 26, 2021 | 18h35 - 19h05 (Pa)
2:35 - 3:05 (To)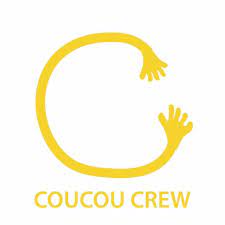 With Coucou Crew .
"For some years now, migrants have been invisible. Because of their shared territories, cultural spaces can be a refuge for these communities. This is what Coucou Crew has done by founding the day shelter at La Station Gare des Mines in Aubervilliers."
Juliette Delestre is a Clinical Psychologist and coordinator of Coucou Crew in Paris. Since her graduation in June 2017, she has turned to the transcultural approach and work with people in migratory situations. In 2019 she co-founded Coucou Crew to develop mediated, transcultural support groups and multidisciplinary (artistic, culinary, and language) activities at the Station Gare des Mines. She is currently participating in the co-design and co-construction of a new space dedicated to the Coucou Crew: l'Air de Repos, a daytime shelter for migrants.
This keynote will be delivered virtually but available for live viewing at Lula Lounge in Toronto.
Lula Lounge is an accessible venue. If you have any questions about accessibility needs, please reach out to us at torontolongwinter@gmail.com.
Paris - La Station - Gare des Mines
Back to Calendar