WORKSHOP: Keeping The Vibe Alive: Building Autonomous, Underground Communities Online
Nov 27, 2021 | 6:15 p.m. - 7:00 p.m. (To)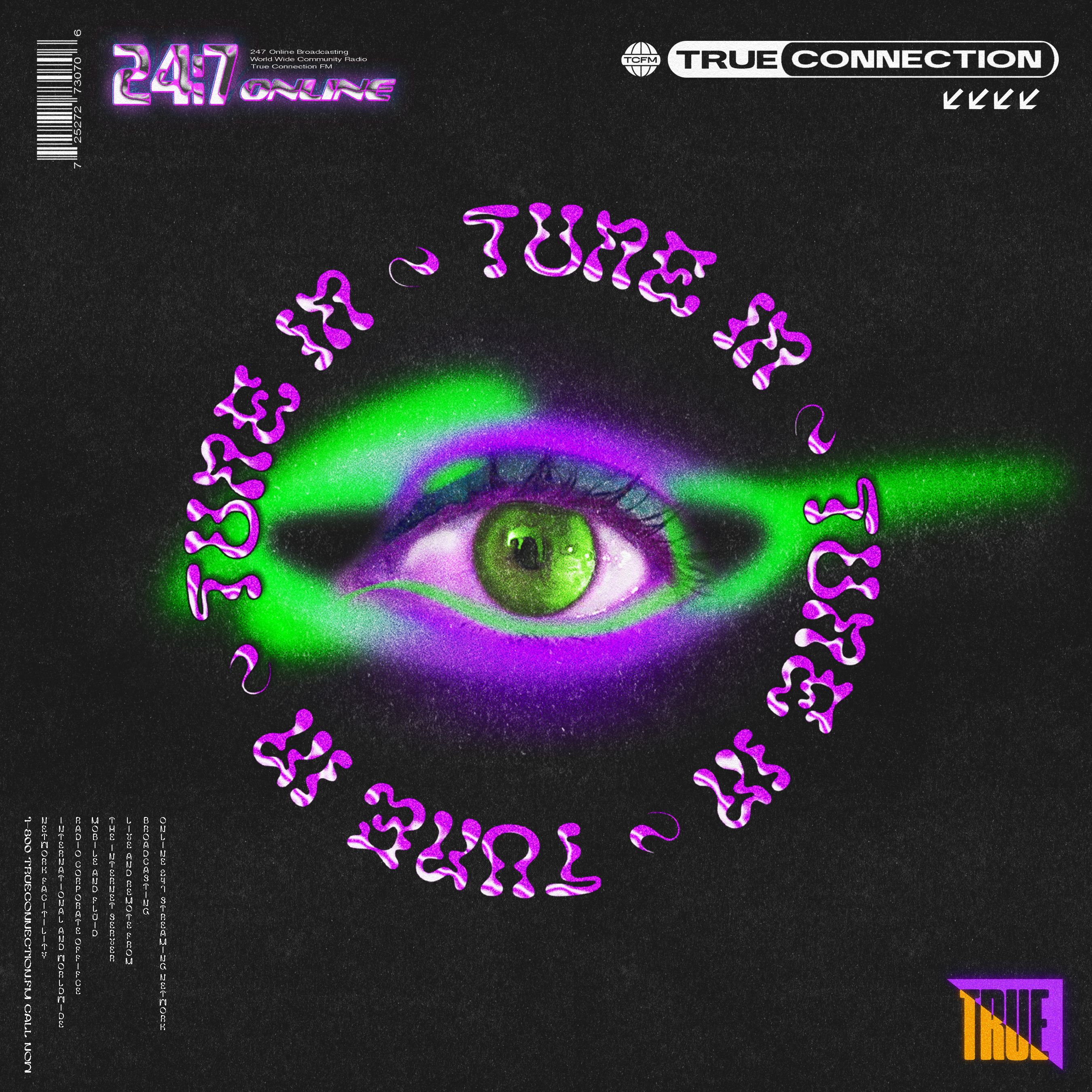 With True Connection FM .
This talk, hosted by True Connection FM's core staff, will explore the mandate, procedures, aesthetics, operations and beginnings of the station in conjunction with the politics that guide our decisions and practices. This includes a discussion on motivations and methods for building autonomous online infrastructure that serves, enables, and uplifts local communities and underrepresented minorities, without the ongoing reliance of global technocapitalism and the permanence of urban city spaces. Space will be provided for the audience to participate in the discussion.
True Connection FM is a 24/7 operating web radio station that features curated mixes or playlists created by musicians, composers, DJs, music curators and music fans. We are a genre agnostic station that amplifies the sounds and music from various communities local to Toronto and beyond. True Connection was devised to maintain and build bridges in Toronto and surrounding cities through music and mentorship. We believe music, as performance or product, is a means of uniting people; something we all undoubtedly need at present. Through this music and togetherness our aim is to continue the work necessary to improve equity in the music space by providing an accessible and meaningful stage for the voices of our marginalized and diverse communities.
St. Anne's Roseneath (at St. Anne's Parish Hall)
We regret that St. Anne's Parish Hall is not a barrier-free location, but attendees will have ongoing access to fully accessible bathrooms in the church. There are several steps from the street to the front door and interior steps leading to the Main Hall, upstairs, and downstairs. There is ample seating available, and washrooms between Skey Room and the Chapel (main floor) and outside Roseneath (upstairs) are gender neutral. St. Anne's is a fragrance-free space (please don't wear perfumes or scented products).
If you have any questions about accessibility needs, please reach out to us at torontolongwinter@gmail.com.
Back to Calendar