PANEL: DIY Outside the Core
Nov 26, 2021 | 4:10 - 4:40 p.m. (To)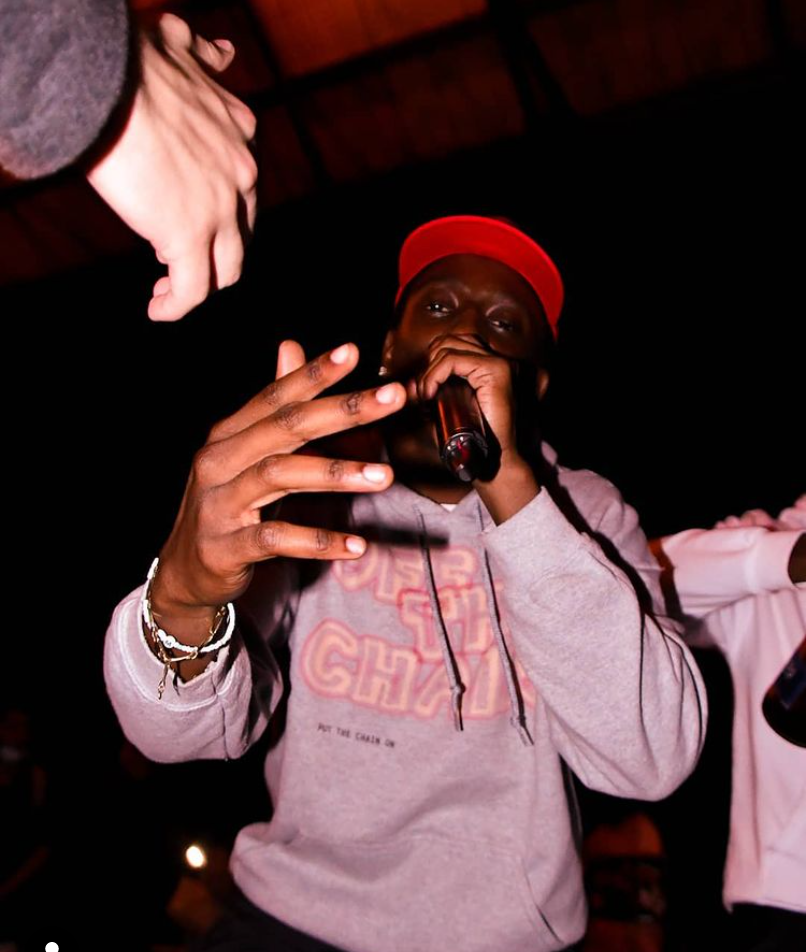 With Tristan Sauer, Jayden Prescod (Raging 20s, Scarborough), Pierre Bimwala (Mer des Dieux), Xavier King (Beyond Space).
Making a scene outside of the scene: challenges and opportunities for DIY communities in the suburbs.
Moderated by Tristan Sauer
Tristan Sauer is a New Media Artist and Curator working with physical computing, wearables technology, and installation work. Sauer's practice is critically focused on technology and capitalism, viewing their relationship as a modern-day Pandora's box. He is interested in the intersections between our digital and physical worlds, and how technology affects the various facets of human existence. Often expressed through his own identity as an Afro-Canadian, Sauer explores these topics through both an Afro-futuristic and Afro-Pessimistic lens.
Panelists:
Jayden Prescod (Raging 20s, Scarborough)
Pierre Bimwala (Mer des Dieux)
Xavier King was born and raised in the GTA. They are an entrepreneur who takes specialty in fashion design. They operate & own a fashion label called Beyond Space where we showcase "higher-end" collections and capsules from a sustainable standpoint, taking great pride and joy in working hard, & embracing the simplicity of life. Growing up in the GTA has made him realize how special it is being Canadian and how blessed we truly are and how grateful we we should be.
Xavier King (Beyond Space)
Pierre Bimwala also known as "Disco Dash" is a multi-disciplinary artist. Using various art forms like music, fashion, acting and tech to reimagine the human experience for a better future. Founded in 2019; Mer Des Dieux (translated to Sea of Gods) uses imagery, nuance, and motion of the natural aquatic world to create contemporary pieces that, like the wondrous nature of the ocean, bridge the gap between mystery and functionality. Mer Des Dieux is inspired by aquatic nature and equipment to be worn on land, and we have been careful and patient in our roll-out given how different, and potentially challenging our style and aesthetic may be.
Established through a process of eco-conscious fabrics & raw materials ensures that Mer Des Dieux's production and consumption have a minimal impact on the environment. Combining their passion for design and sustainability, Mer Des Dieux has pledged 10% of yearly sales from dedicated designed pieces to be donated to aquatic preservation, sanctuaries & ocean waste recycling organizations worldwide. March of 2022 Mer Des Dieux plans on launching their Spring/Summer collection post-COVID! Be sure to also look out for R.O.A.D, a Canadian drama series based on Street life and its impact on Toronto Culture, written and directed by Rashid Mckenley. Release date set for an early 2022!
Back to Calendar